Growing Your Plumbing Business
How do you optimize your plumbing business the right way?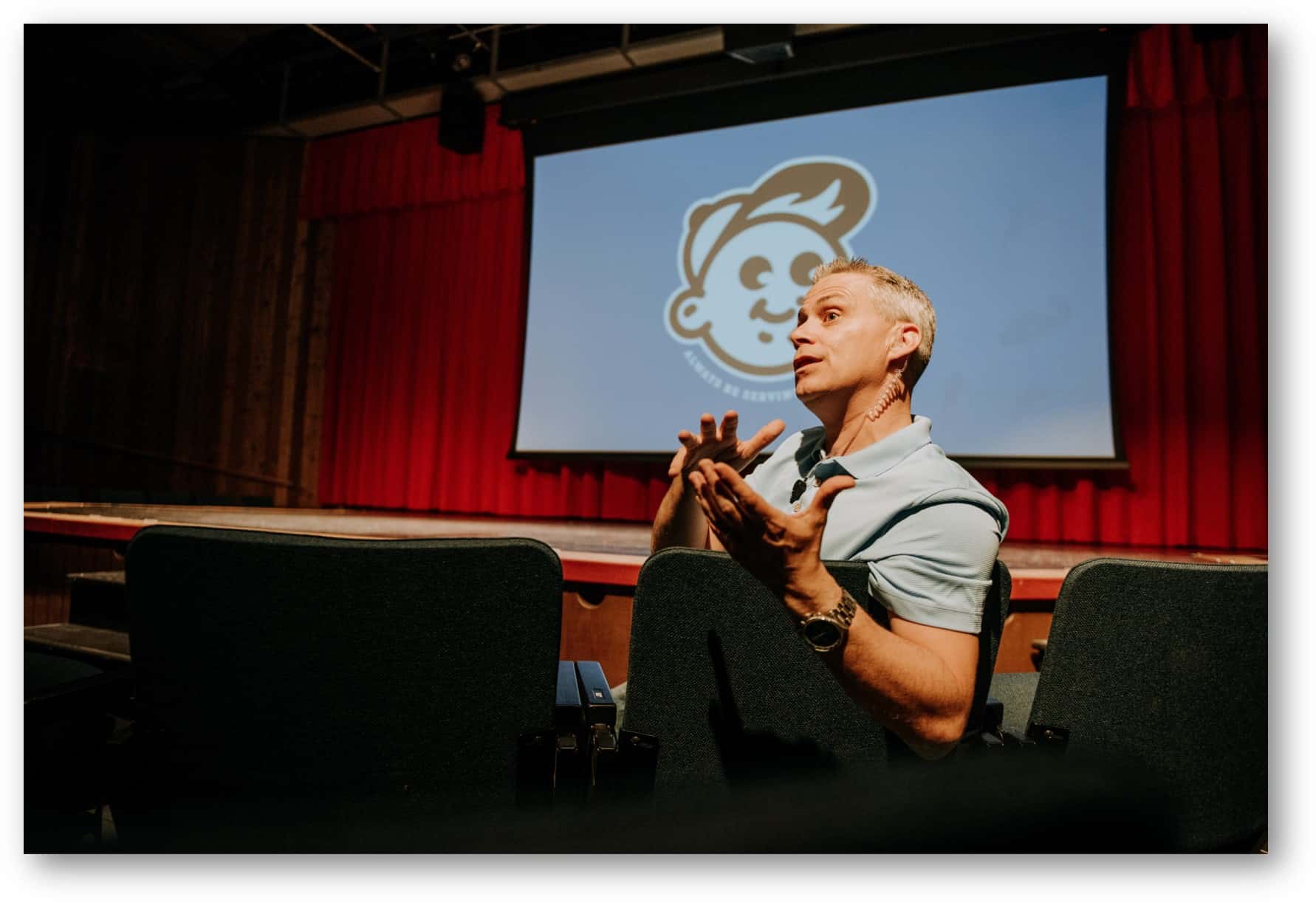 As a plumbing business owner, you need your plumbers and trucks constantly engaged in calls that convert to sales. That's your lifeblood. If your business isn't running as efficiently or profitably as you like, do you need more calls, buying customers, better plumbers? Not necessarily…
Now, you may think that sounds crazy! Of course, more calls will lead to buying customers and that's what I need. True – to a point… What really drives better revenue is MAXIMIZING your calls.
You can do that with plumbers who are empowered to diagnose better and offer better solutions that give your customers a reason to buy higher-ticket options. These options should always be based on meeting customer values and needs. Equip your plumbers to be better decision-makers, taking the responsibility of making every job decision off you, by empowering them! How can you do this? We can help!
Invest in your plumbers with training that helps you develop an effective, easy-to-use price book. This enables your team to diagnose a problem and price out solutions on their own, while not requiring you to be on the phone all the time trying to work out pricing on solutions.
Learn how to build cost of goods and labor rates in an easy-to-use formula that is simple for all plumbers to quickly price out any number of diagnosis scenarios without needing to constantly call you.
We can train your plumbers to listen intently to customers and get to the heart of each customer's true concerns and values. If your plumbers can fully grasp what your potential customer values and needs, they can use your well-built price book to quickly build multiple solutions that fix the plumbing problem, meet the values of the customer, and gives your customers the power of choosing the solution option they like best. This leads to win-win situations and higher-ticket customers. Empower your plumbers to convert!
Our training solutions also can help your internal team more efficiently schedule and dispatch calls. Efficient scheduling can help you balance loads, so you don't have some days incredibly busy while others there is nothing. Also, learn how to schedule in such a way that you leave space for those emergency calls that are going to be higher revenue-generating jobs. Develop your internal team's abilities to balance those calls in such a way that it maximizes your sales and revenue chances!
When you invest in your team's overall development, they will return that investment in higher return tickets and a balanced, revenue-maximizing scheduling process. Develop your team, and they will develop your business. Talk with us about how we can help you invest in your people!
The Plumbing Sales Coach Podcast
Diagnosing and Selling Over the Phone
The Key To More Revenue In The Next Year!
What Type of Training Are You Looking For?
I need help with
in my business or career
Trusted by the Plumbing Industry
"Chris is off the charts great! Just finishing up with his boot camp with our technicians and office staff and it is clear he really cares about helping us succeed, he comes straight from the heart and right on point! Chris has a ton of experience as a technician all the way up to general manager and everything in between."
Bob Kellogg - Owner: Advanced Plumbing Systems
"Chris is an amazing instructor. We employ his services on a weekly basis. He really cares about his clients and gives 100% to each and every session. His service over sales philosophy has really transformed my technicians into servants to our customers and community. I highly recommend his services, you won't be sorry."
Tom Shell - Owner: Tom Shell Plumbing
"Chris fresh was amazing! His honesty and dedication was impeccable. My guys were attentive and gained so much from the course. I highly recommended this to anyone that needs to have their guys learn sales and the importance for customer satisfaction!!!"
Nick Scuderi - Owner: All-Star Plumbing & Maintenance
"Chris is very knowledgeable in the customers service field as it relates to the plumbing professionals... His free daily training has helped open my eyes when dealing with my customers, and there plumbing needs... I have come to realize it more than just plumbing... It's an experience... Thanks Chris..."
Larry Williams - Owner: Williams Plumbing Repair